Transform your idea into a product
.
We develop technological
solutions for every field:
from consumer products to
complex systems.
We can offer the expertise of our team to pursue success in different fields. Our multidisciplinary team can design, develop, and maintain any kind of software system.
Moreover, we can support companies during the navigation of the deep sea of hardware and manufacturing and test the quality of the final product.
We approach each project with
a full-service mindset

.
DESIGN


User Experience
& Interface
Design
We craft intuitive, aesthetic experiences that both accomplish client goals and make users happy. A solid foundation of research is key to a successful project.
DESIGN


Brand Identity



We work with companies to define their brands, crafting a personality, voice, visual language, logo, and guidelines. Our expertise with digital gives us a fresh perspective.
SOFTWARE
DEVELOPMENT
Artificial
Intelligence


Our team comprises top-level experts with years of experience and doctoral hats between them. We are fully-fledged in tackling our customers' diverse AI challenges.
SOFTWARE
DEVELOPMENT

Mobile Apps



Our apps cover all the popular mobile platforms to ensure the most optimal coverage of all target audiences. We take care of the publishing, support, maintenance, and improvements after the release.
SOFTWARE
DEVELOPMENT
Web applications



Projects range from single-page web applications to highly complex, scalable web services. From business intelligence applications to high load systems, we've done it all.
HARDWARE DESIGN,
DEVELOPMENT & SUPPORT
Embedded
Systems


We design and manufacture embedded electronic devices providing services such as firmware development, electronics, and mechanics.
HARDWARE DESIGN,
DEVELOPMENT & SUPPORT
Manufacturing



We can support companies during navigation of the deep sea of manufacturing from prototype to DFM, improving quality, PFMEA, DFMEA, and risk assessment.
QA


Quality
Assurance


With over 15 years' experience in the field, we cover every aspect related to the quality of the whole process and the product with manual testing, quality management systems, testing automation and certification.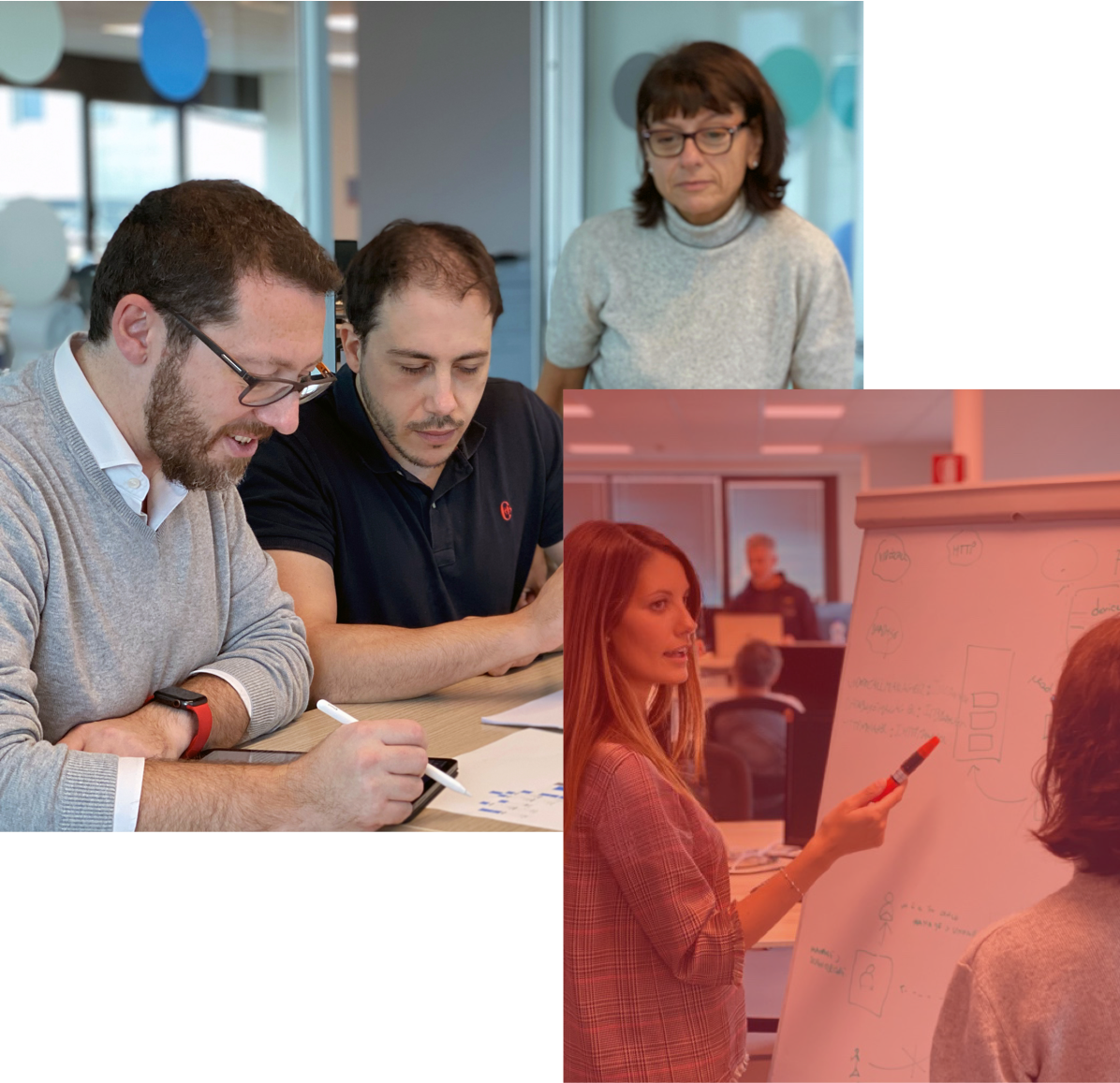 Stay Agile
.


Drive Innovation

.


Create Products Users Love

.
We are a diverse group of designers, technologists, and thought leaders. Together, we aim to co-invent the future by adding our unique expertise pulled from a diverse portfolio of industries. From creating innovative solutions for healthcare providers to build IoT products to enable new AI-powered businesses, our capabilities are vast and adaptable. When looking at the big picture, our mission is to transform the way humans interact with technology by uncovering unique opportunities in previously unexplored territories.
We leverage advanced technology to deliver solutions that help you scale.
"We consider all the steps of a project as an organic entity. Multidisciplinary is the added value that arises from our teamwork and results in a systemic approach to projects".
"We believe the best products are created when we use agile best practices and work closely with our clients throughout the process to prioritize goals, incorporate feedback, and manage tradeoffs."
Let's co-invent the future.
We respond to requests within one business day.
© 2020 Ermit. VAT: IT02254950997